In 7 video cli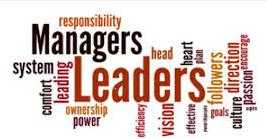 ps from the Inc. 5000 Conference, Marshall Goldsmith, executive coach and author, shares some great insights about ways improve your leadership skills.
WAKE UP It's time to jettison this harmful delusion once and for all.
PRIORITIES Too many employers focus on fancy engagement programs rather than the employees' personalities and capabilities.
TRANSFORM As an executive coach, Goldsmith talks about how he can only help those who want to help themselves.
MYTHS It's easy to buy into these beliefs, but they'll harm your business and ability to lead.
CHANGE Use this tool to help improve yourself in the ways you want.
TIME If you don't ask yourself the tough personal questions, you'll never change.
WISDOM If the 95-year-old you could go back in time and help you have a better life, what would they say?
See the seven video clips at:
http://www.inc.com/inc-live/marshall-goldsmith-leadership-myth.html
Keep Charging & Shine!
Christy Geiger, Executive/Leadership Coach, www.synergystrategies.com